ISSUE CLASSIFICATIONS ONLINE
This young feature interfaced with gestgare. Using the simple rule of Dual Head, allow to project or transmit the classifications coming from the Gestgare results on an other secondary monitor or more than in real time. It allow also to issue shooting orders, publics communications and pictures, setting the sequence the time of issuing. This tools has already been used in World Cups. (it need GestGare already installed)
TECHNICAL CHECK
This module allow to the single shooter or to a coach to check his shooting performance during a training or a competition. Specifying the single miss target the differents weather conditions and to have the opportunity to work out with statistics and simples owns queries. The product will come out very soon
LIVE RESULTS FOR ALL SHOOTING RANGES (GGLIVE)
This other software module, can allow to all Shooting ranges that user gestgare (also if they have not an own web site) to have a web space in www.gestgare.com web site, where can be published in real time during the competitions (to allow to everyone to see them): the results target by target of every shooters competitors thanks to the automatic update from control units on the shooting ranges acquired form GestGare, and manually inserted also; and all Classifications of each competition.
Historic data and archive management of older competitions is included. Ex.: www.gestgare.com/liveresults
ReadyWEB
This product allow to alla shooting ranges/clubs that are not familiary to use PC and Web, toh ave a theyr own web site (ex: www.myshootingclub.com) ownable, upgradable where to publish results, classifications, news and pictures, communications, possibility to create new menu buttons, all simply with a web access protected by a password.
A real software tool with simple and intuitive interface that will allow to everyone to build their own Web site in 10 min.
Of course product could be connect to GGLIVE.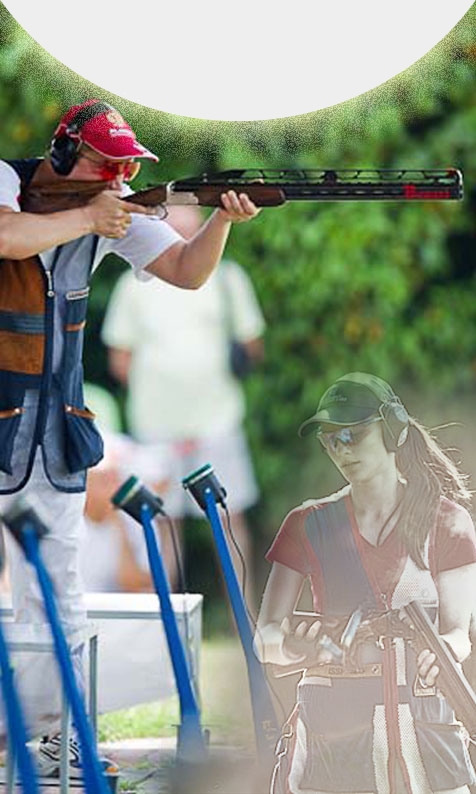 Gestgare is the basic module of this application it allow the complete handling of Olympics and not shotgun competitions, he's equipped with help on line and soon with a pdf help downloadable from this site.
Many utlityes already enclosed make of this software the more important tool during shotgun competitions.